Day 1 - Your favourite female character
Rachel Berry. Rozhodně. Spousta lidí jí nemá rádo, protože má hroznou osobnost, ale z toho důvodu ji mám ještě radši. Hrozně s ní sympatizuji, nevím proč, a prostě jí fandím. Pokaždé, když se začne projevovat, musím se hrozně smát. Je jiná. A to je na ní to skvělé.
Navíc, Lea je neuvěřitelně talentovaný člověk a když začně zpívat, úplně mě odrovná.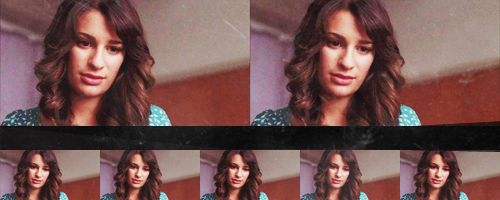 19th March 2011
Ms. I just saw MAMD!